Top 100 Wines of Spain 2021
Out of all the amazingly fresh, stylish and elegant wines we tasted from Spain this year, a few rose to the top. Here are our top picks from the country. The post Top 100 Wines of Spain 2021 appeared first on JamesSuckling.com.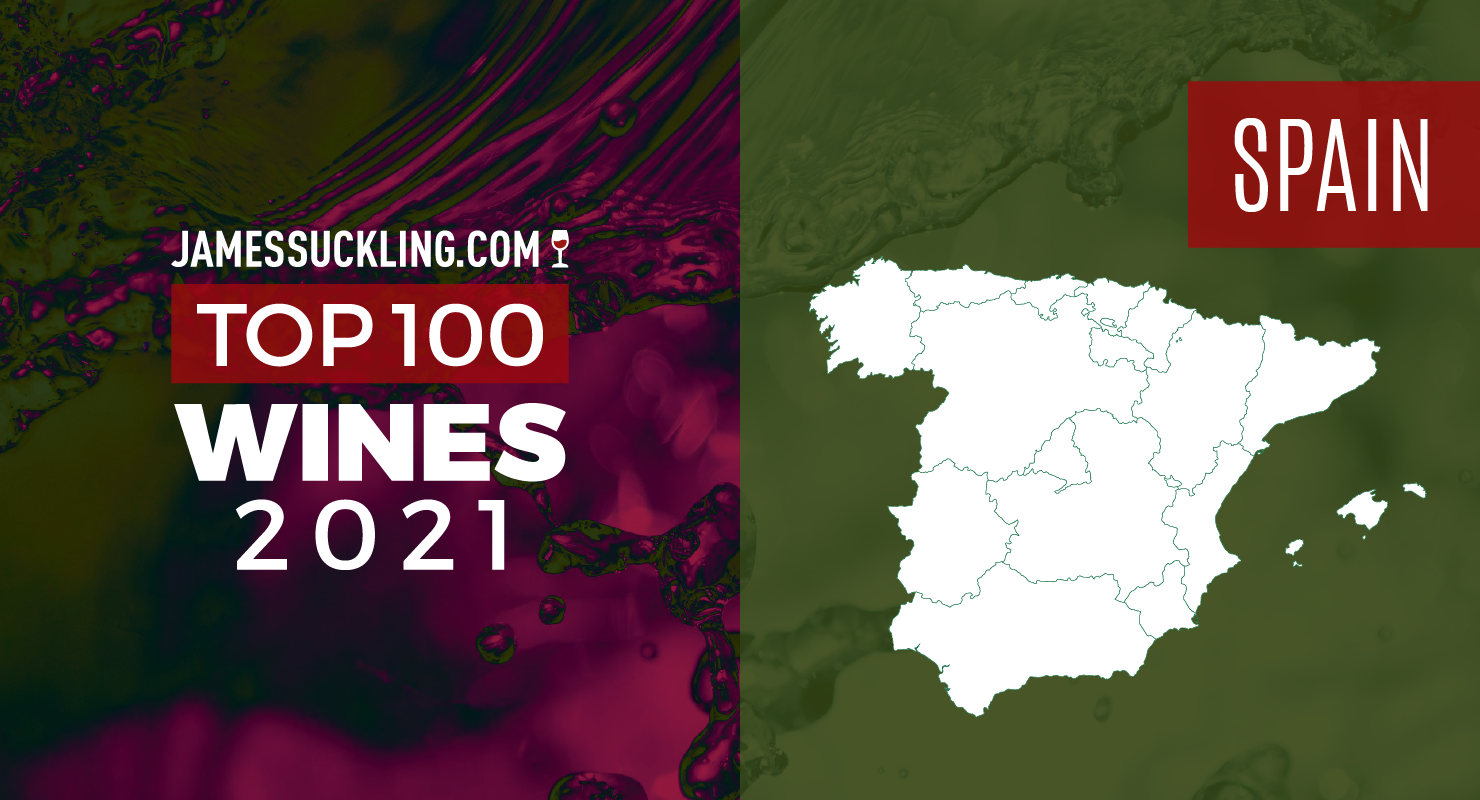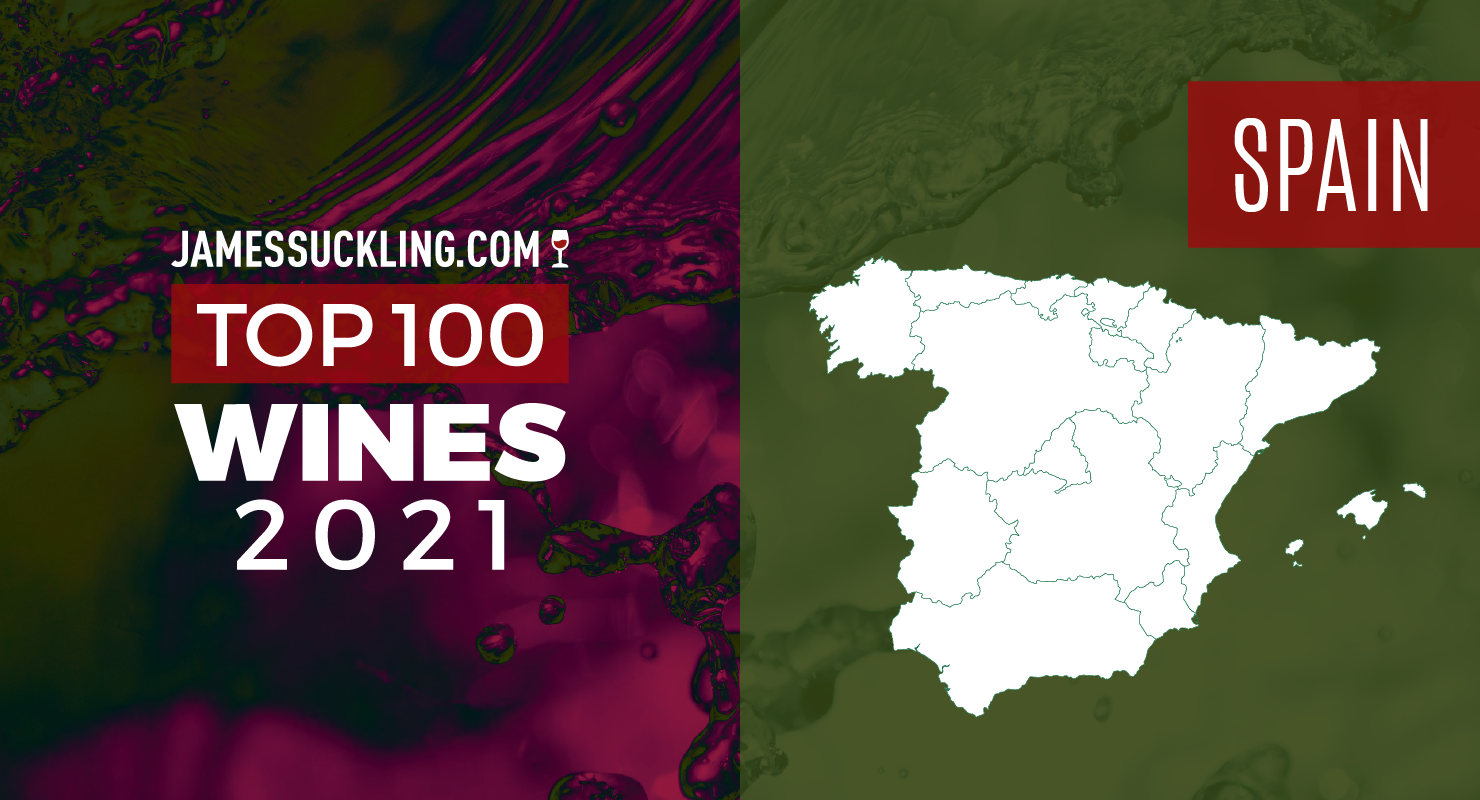 Just over a month ago, we finished our tasting of 1,500 Spanish wines, and from those we whittled our list down to the Top 100 for 2021. Above all, it shows that the country is currently at a crossroads of change, with innovative, young producers joining and sometimes surpassing their well-versed and traditional cohort in making superb wines in a mosaic of styles from revived vineyards, cooler terroirs and forgotten grapes.
If you still think Rioja is in a rut with its same old coconutty and uncreative wines, or that Ribera del Duero offerings are overly drenched in oak and extraction, or that Priorat goes a little overboard with brooding color, monolithic density and warming alcohol, then now is the time to embrace a whole new slew of wines that tick the boxes of purity, vibrancy, finesse, fluidity and drinkability.
Many of these wines reflect the individuality and unique character of single vineyards, some as small as a hectare or even less, transmitting their unique Spanish character and terroir.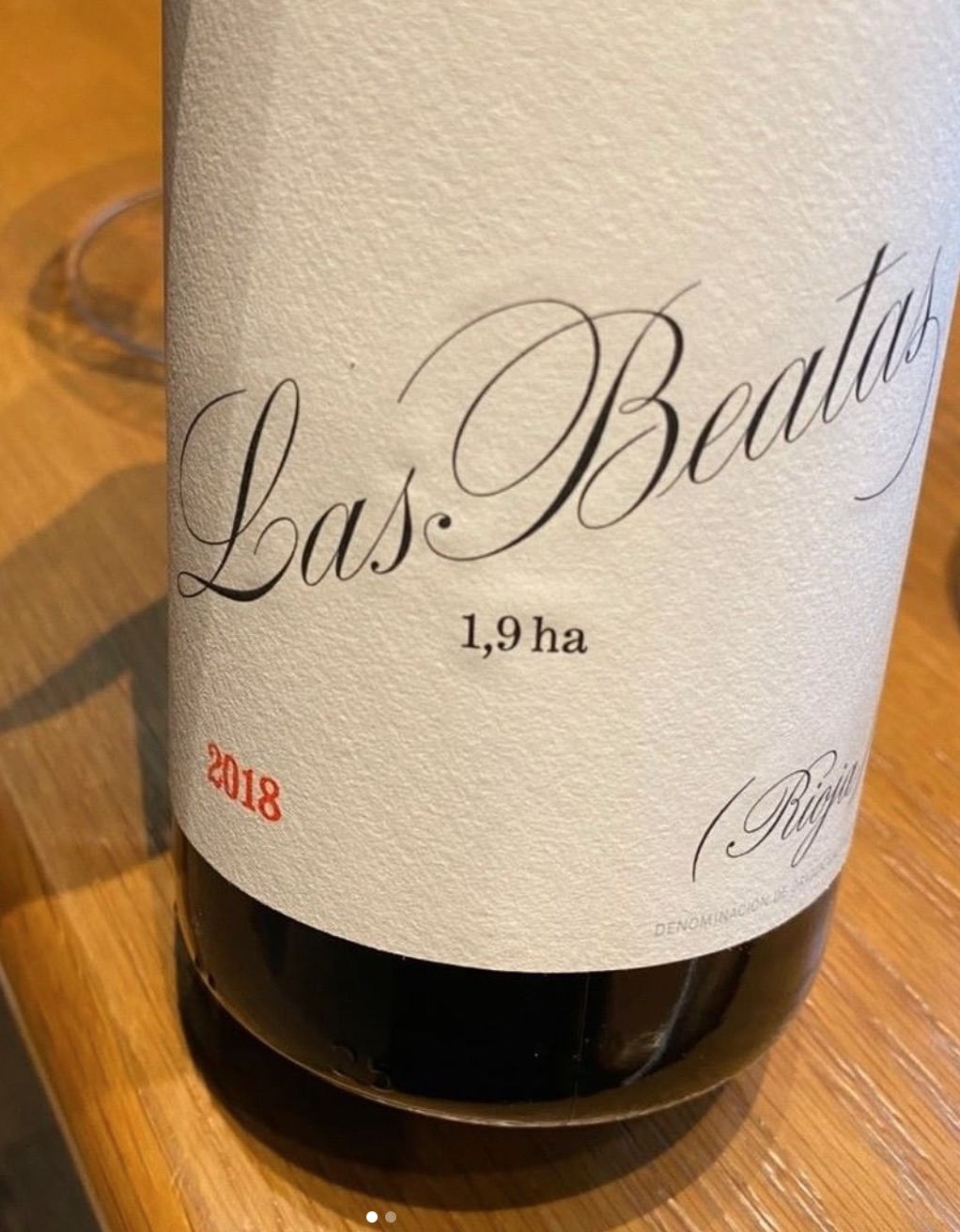 TERROIR AT THE TOP
At the top of our list is the only wine from the country that received a perfect score. The Compañia de Vinos Telmo Rodriguez Rioja Las Beatas 2018 is a superb example of how a unique terroir can nudge winemaking sophistication aside, showing how the land and microclimate of a specific site can gain the upper hand over the predictable, formulaic aspects of winemaking. This bottle captures the otherworldliness that a Spanish wine can exude and gives wine aficionados something they have been craving.
Telmo Rodriguez is just one of the innovative producers in the country that have revived the tradition of field blends – with the vineyard, not the winery, as the focus. The fruit of Las Beatas comes from an old, 1.9-hectare terraced vineyard, and the wine underscores the purity and precision of the land with its cool, refined aromatics and immaculate tannins, followed by a linear, endless finish.
Despite the fact that 2018 was a cool vintage with abundant yields, Rodriguez believes it is probably the best his team has ever made because it shows the class of a "Grand Vin" and is even more interesting than the concentrated, seductive 2015 and the pure, delicate and lengthy 2016.
THE MAGIC OF RIOJA: Telmo Rodriguez talks with James about the 2018 vintage, and how it compares with 2017.
REVIVING LAS BEATAS: In this video from 2015, Telmo Rodriguez explains the history of Las Beatas.
READ MORE SPANISH RENAISSANCE: FRESH AND LOCAL WINES NUDGE 'SOPHISTICATION' ASIDE
The fresh, cool and bumper crop of 2018 also delivered classy Atlantic whites. Telmo Rodriguez's Granja de Nuestra Señora de Remelluri Rioja Blanco 2018 (No. 5 on our list), a blend of nine varietals, is one of the greatest and the finest, and it illustrates a brighter, more contained side of the top whites from Rioja. Quality-wise, it is on par with the creamier and broader 2017 but shows more tautness and elegance.
Another otherworldly wine from the 2018 vintage is the Artadi Alava Viña El Pison 2018 (No. 3), which has an ethereal, Burgundy-like character and offers layers of fruit, flowers, and refined tannins, reflecting winemaker and owner Carlos Lopez de Lacalle's philosophy that wines need to be drinkable even when they're young. We couldn't agree more: while aging potential is essential for great wines, it should not be an excuse to break away from youthful balance and drinkability.
The generation of winemakers at Artadi, like many of their peers, have reduced the use of new oak in the maturation of their wines to almost nothing, as well as the duration of time. Lacalle told James in September over Zoom, "For us, a wine that ages needs to be drinkable when it's young." He said the 2018s will age, given their ripe tannins and higher acidity.
Like Las Beatas, El Pison shows the unique expressions of individual terroir, which is an organically farmed, 2.4-hectare parcel at 480 meters near Laguardia. The vineyard was planted in 1945, and the soil is rich in limestone clay, giving the tempranillo a subtle, chalky refinement to the fresh, focused fruit.
THE REAL RIOJA
But the emphasis on vineyard specificity over winemaking doesn't mean Spain has compromised on tradition. There is a place for everyone, even the old-school stylists. And we are big fans of some of the uncompromising and consistent producers, such as Lopes de Heredia, one of the oldest wineries in Rioja. Founded in 1877, it remains true to its roots, with very little changed in the winemaking process over the years. It is also one of the few wineries in the world where you can have a veritable sip of history at a friendly price. They produce wines consumers should collect in cases.
Rising above all their wines is our No. 2, the López de Heredia Rioja Reserva Viña Tondonia White 2010, which is made from viura and a small amount of malvasia. Having spent six years on average in wooden vessels and a few years in bottle, it is already complex, exotic and developed, but this deliberately oxidative style throws a gentle curve of aging into the mix, refusing to become a relic of good taste.
READ  MORE TOP 100 WINES OF SPAIN 2020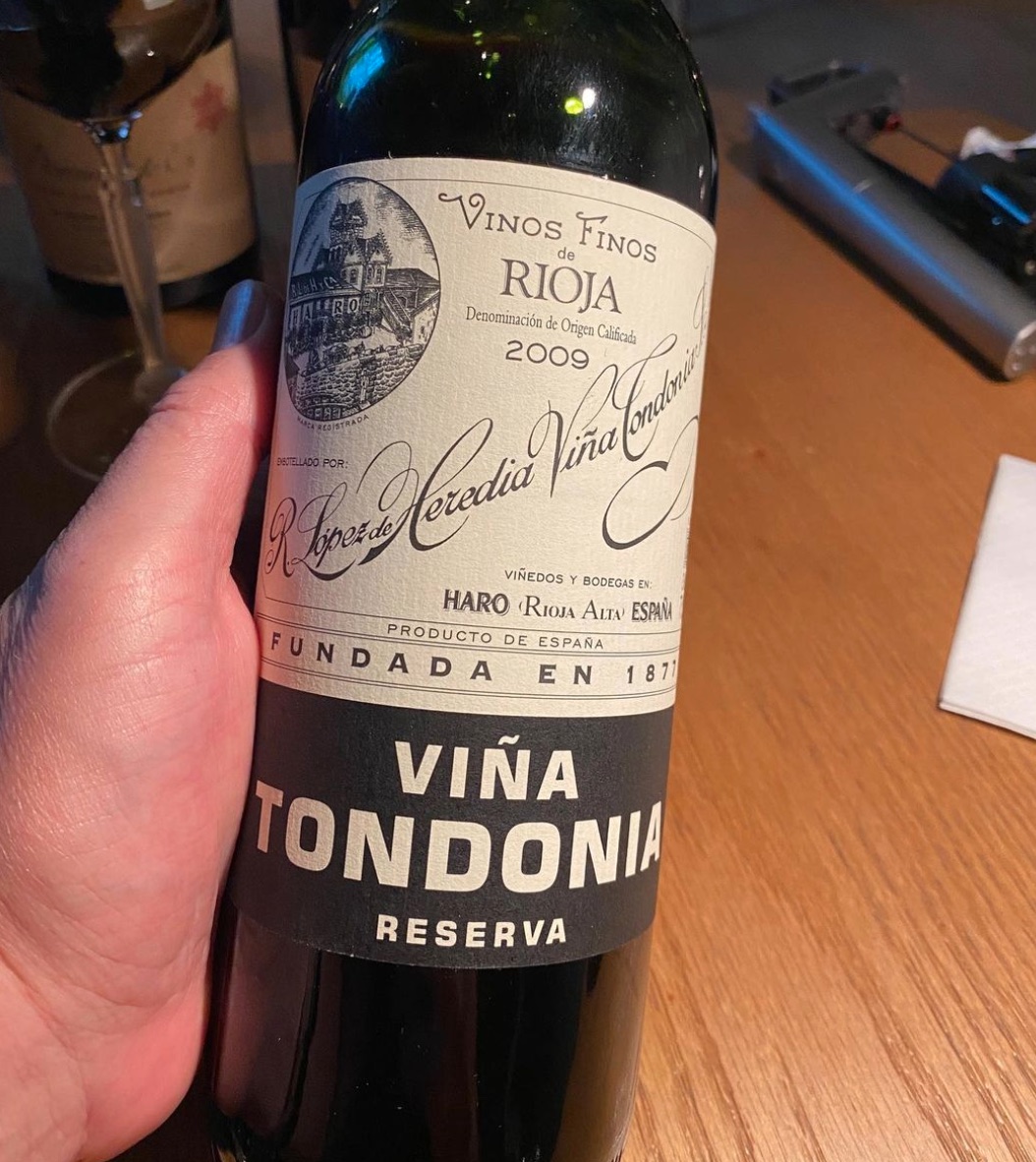 You will find many other Rioja traditionalists on our Top 100 list, but all are continuously trying to fine-tune their style, if not improve quality. They do whatever is necessary to make better wines while keeping tradition at heart but also by embracing current trends.
Guillermo de Aranzabel, the president of La Rioja Alta winery, believes it is vital to differentiate positive winemaking trends from winemaking "fashion" – or chasing whatever is popular. For that reason, he said during a Zoom interview we had with him, "We don't use grapes like cabernet sauvignon because we think that is just fashion, not a trend."
For de Aranzabel and La Rioja Alta, making wines with vibrant colors is also part of a positive trend, which is why their bottles are showing a bit more brightness. La Rioja Alta Rioja Gran Reserva 904 2015 (No. 14) is a great reference point for the complex, traditional, creamy style found in the region, and this offering comes with even more precision, brighter fruit and juicier acidity than usual.
Other classic winemaking names, such as Muga and CVNE, hew to both modern and traditional sides, making lengthy and complex wines that are more compatible with contemporary aesthetics. They set the parameters for well-rounded and eclectic Riojas, with dialed-in oak, racy fruit, and refined, polished tannins, which is why the CUNE Rioja Imperial Gran Reserva 2015 (one of their best for a long time) and the Muga Rioja Prado Enea Gran Reserva 2014 are ranked No. 8 and No. 9 on our list.
While Rioja has a number of wines in our Top 10, Spain's other wine regions produce equally cool, transparent and drinkable wines, with grapes like mencia, garnacha, albariño, and godello dominating. Such varieties are shaping the country's modern wine scene, adding energy, diversity, and a lithe, authentic taste. Varietal garnacha made by younger winemakers around Sierra de Gredos, Navarra, and Catalonia, for example, are increasingly arresting and drinkable. Once again, some of our favorite producers, such as Bodegas Jimenez-Landi, Comando G, and Terroir Al Limit, delivered great wines over the past year.
As friends and college classmates, Fernando Garcia and Daniel Landi of the family producer Bodegas Jimenez-Landi co-founded the Commando G project in 2008, and their Comando G Vinos de Madrid La Bruja de Rozas 2018 was our Spanish wine of the year in 2020, underscoring its unparalleled value and drinkability.
This year, their Comando G Vinos de Madrid 1er Rozas 2019, a garnacha sourced from different parcels around Rozas de Puerto Real and at the foot of Cerro de los Corzos, ranks No. 6 on our Top 100. It is a delicate, perfumed garnacha with spicy verve and a pure, elegant Burgundian overlay.
There are seven mencia wines on the Top 100 list this year, led by the Losada Vinos de Finca Mencía Bierzo Altos de Losada La Bienquerida 2018 at No. 7 – a wine defined by its incredible value for money and irresistible drinkability with fresh, crunchy fruit and ultra-fine tannins. If you have been craving a serious Beaujolais cru, then you should not miss old-vine mencia from Bierzo, Valdeorras and Ribeira Sacra.
The only wine from Ribera del Duero in the top 10 is the Vega Sicilia Ribera del Duero Reserva Especial Unico NV, which came in at No. 4. This iconic cross-vintage blend (2008, 2010 and 2011) is always an emblematic wine that will reward patience. That said, it shows how Ribera del Duero can be so delicious and drinkable at a relatively early stage, with plenty of polish in its mouth-filling tannins, as well as stunning length.
For this Top 100 list, we have mainly considered quality (as reflected in the ratings), value, availability and the "wow" factor. While Spain might not strike you as a bountiful source of super-premium wines, bottles that sell for well over $300 are no longer news. But when it comes to fine wine overall, Spain will always rise to the top with its affordability, style and class.
– Zekun Shuai, Associate Editor
The list of wines below is comprised of bottles tasted and rated in 2021 by the tasters at JamesSuckling.com. You can sort the wines below by vintage, score and alphabetically by winery name. You can also search for specific wines in the search bar. 
The post Top 100 Wines of Spain 2021 appeared first on JamesSuckling.com.