Poised and Elegant Chinese Wines? Huailai Could Hold Key to Unlocking Greatness
Although Ningxia has staked a claim to being "China's Bordeaux," Huailai might bear a better resemblance to the classic French wine-growing region, with producers there now pulling off world-class pours. The post Poised and Elegant Chinese Wines? Huailai Could Hold Key to Unlocking Greatness appeared first on JamesSuckling.com.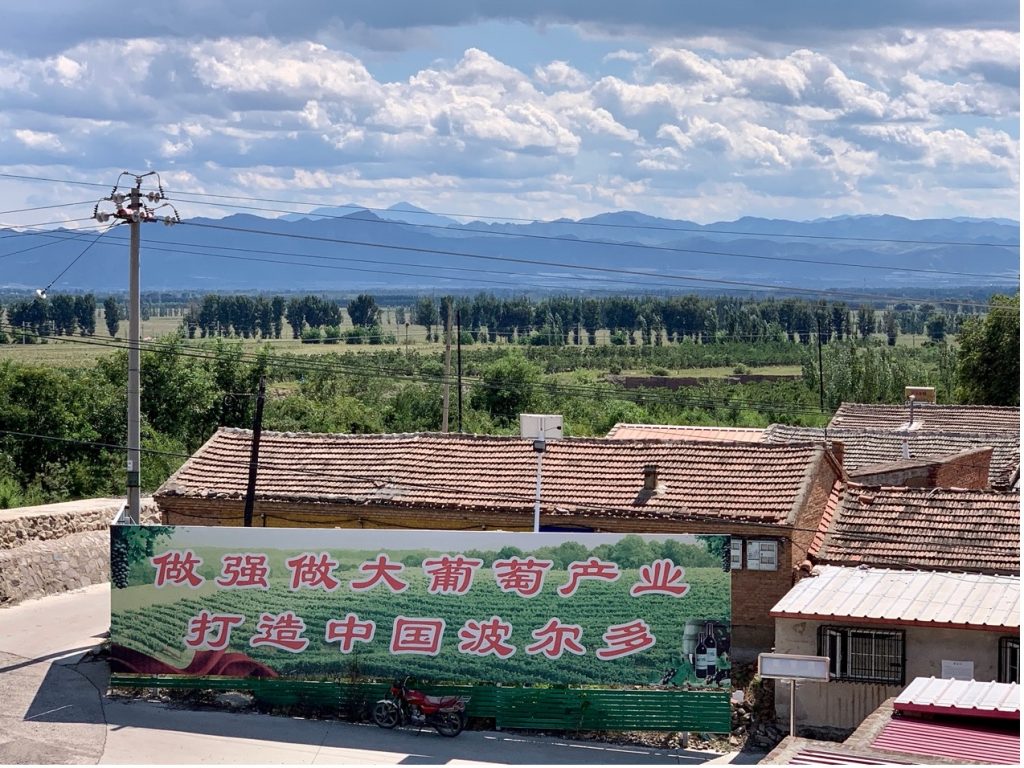 Ningxia epitomizes China's resolve to establish a modern wine epicenter in the East, and with recent guidelines issued by the government to lift the region's wine trade, there will be a lot more happening on the plains of the Gobi Desert. But even though the north-central part of the country is churning out rich, generous and excellent wines, we couldn't stop asking ourselves: Is it the wonderland for great wines from China?
Although some see parallels between Ningxia and the well-established Bordeaux, the one place in China that might bear a better resemblance to the classic French wine-growing region is Huailai, which lies just to the west of China's teeming capital, Beijing. Forty wineries are scattered throughout the region, which is set amid gently rolling hills and the gigantic Guanting Reservoir.
Although producers have been making wine here since the 1970s, it has only been over the past few years that local, mostly independent makers have started pulling off staggering, world-class wines. For a long time, producers in Huailai, such as Martin Vineyard, bought grapes from local farmers and sold bulk wine to a few wine conglomerates, including the state-owned GreatWall, Dynasty and Changyu.
"We realized that the sun was setting in our relationship with COFCO GreatWall and started converting our company from a fermenting plant for GreatWall to a smaller, independent winery with a cellar," said Tian Jiang, the owner of Martin Vineyard, referring to GreatWall's parent company, China Oil and Foodstuffs Corporation.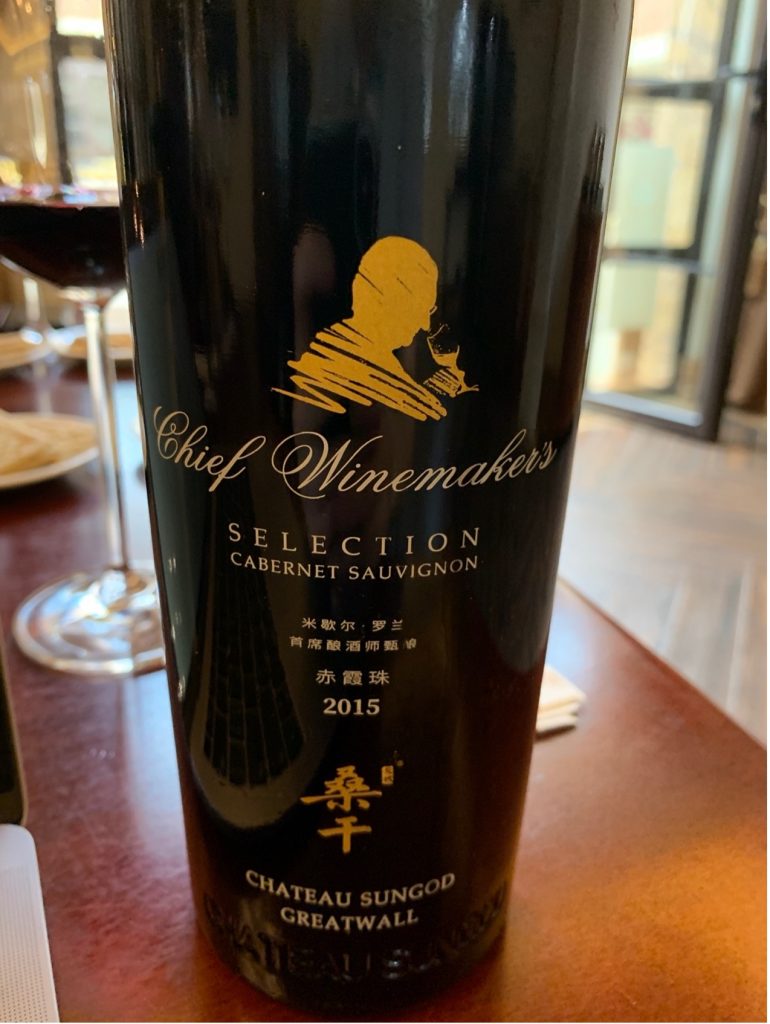 Back then, red grapes had only a minimal presence in Huailai, and China's wine industry as a whole was dominated by white wine. Tian said the winds of change at the time – the early 2000s, just after Hong Kong had been returned to China – convinced him and others that red wines were the way to go.
With the country falling out of its fleeting love for white wine, Martin Vineyard's relationship with GreatWall became complicated. A company that had once been the largest in Asia in terms of amount of wine fermented bled money for the last five years of its relationship with GreatWall. It was not until around 2008 that Tian and his brother finally decided to transform their fermentation plant into a smaller, independent winery and make wines with their own grapes.
"2015 was the last year we worked with COFCO GreatWall, and the cooperation came to an end when COFCO unloaded its shares in the company in 2018," Tian said.
Drinking habits in China were already evolving owing to the influence of the more Westernized Hong Kong, with its booming popular entertainment scene. Names like Bordeaux and Lafite were popping up with regularity on TV and cinema screens in both Hong Kong and China. Soon enough, China was showing its own love for dry red wine, or "Gan Hong," as it is known in Mandarin.
THE RISE OF RED WINE
At the time, China's "reform and opening up" campaign was in full swing. It joined the World Trade Organization in 2001, and in 2004 wine tariffs were slashed from 41.6 percent to 14 percent, which lifted consumer demand. The same year, the production of "half-base wine" – basically wine with heavy additions of water, sugar, pigments and flavor additives – was outlawed.
The flood of wine imports resulting from these changes started to affect the Chinese palate, which, as it turns out, was perfectly amenable to dry red wine. In fact, it was almost perfect for China, reflecting the country's fashionable, internationalized turn. Through its color alone, red wine symbolized the luck, liveliness and prosperity that are the calling cards of Chinese consumer aspirations. Red wine also made a perfect gift for Lunar New Year holidays' visits to family and friends.
Today, the priority of Martin Vineyard is to make wines of supreme quality. Their cabernet franc and petite sirah from the 2016 vintage are the stars in the winery's lineup, but their tempranillo, marselan and cabernet gernischt are also impressive. Wine aside, Martin Vineyard's winemaking history is Huailai's writ large, if not China's.
Its success with varietal diversity reflects Huailai's great potential. Sandwiched by two mountains, Huailai's terroir is diverse. The Huaizhuo Basin gives the region a wide spectrum of topographies and altitudes, ranging from 400 meters to over 1,000 meters, which explains why there is less homogeneity in grape varieties. Cultivars range from the popular cabernet sauvignon to merlot, marselan, syrah, pinot noir, tempranillo, chardonnay, riesling and the local longyan grape – as well as the late-harvested petit manseng.
Winemakers told me that all these varieties could show well if suitable terroir were allocated within the region. The Guanting Reservoir provides a blanket of moisture for the nearby vineyards. The sunlight here is abundant (averaging over 2,800 hours a year), and the diurnal range in the growing season is wide, which helps grapes retain their natural acidity and balance. With an average rainfall of 400mm a year, irrigation isn't always necessary for the older vines.
READ MORE: SMALL CHINA TASTING REVEALS BIG PROGRESS FROM TOP PRODUCERS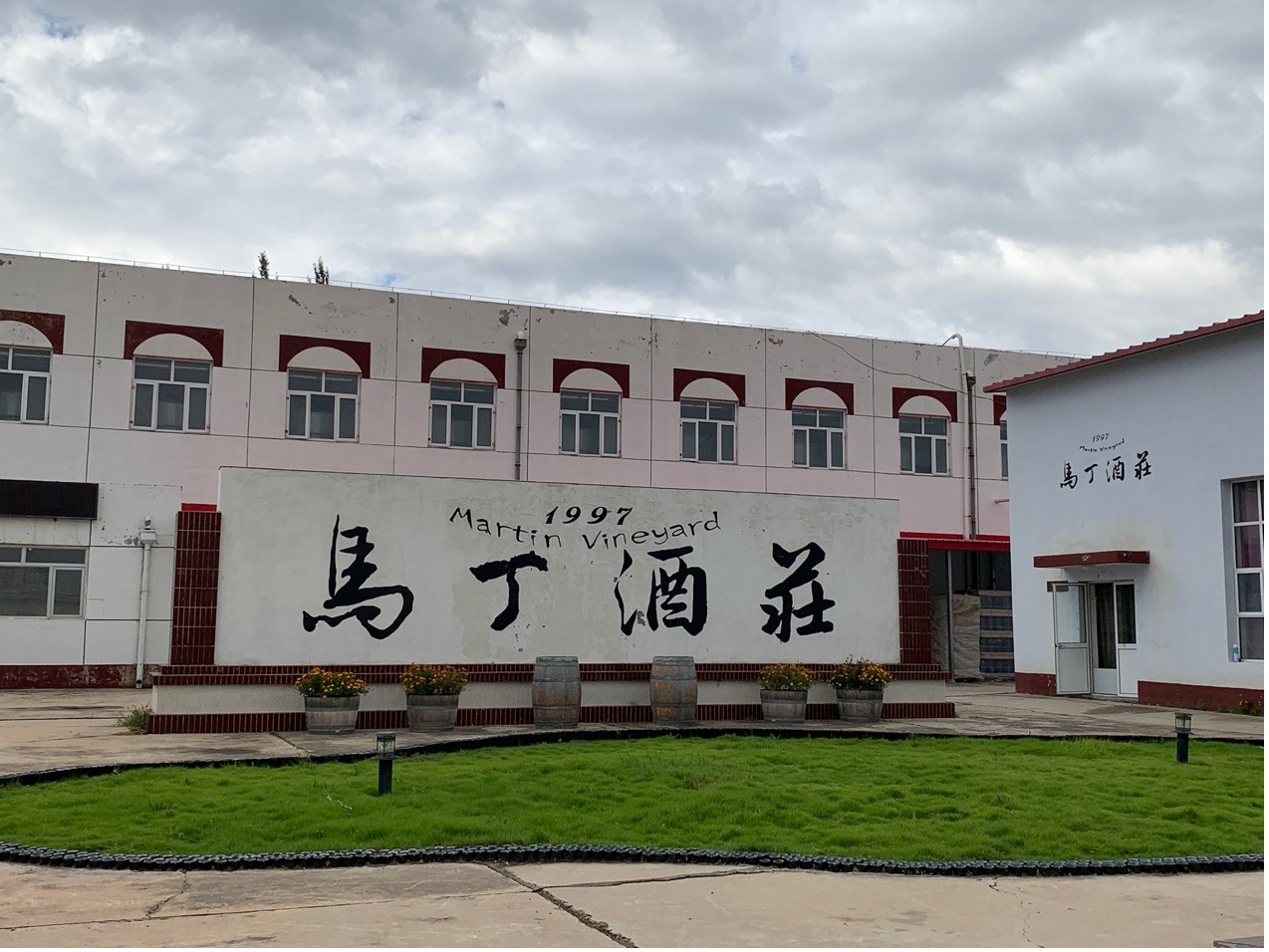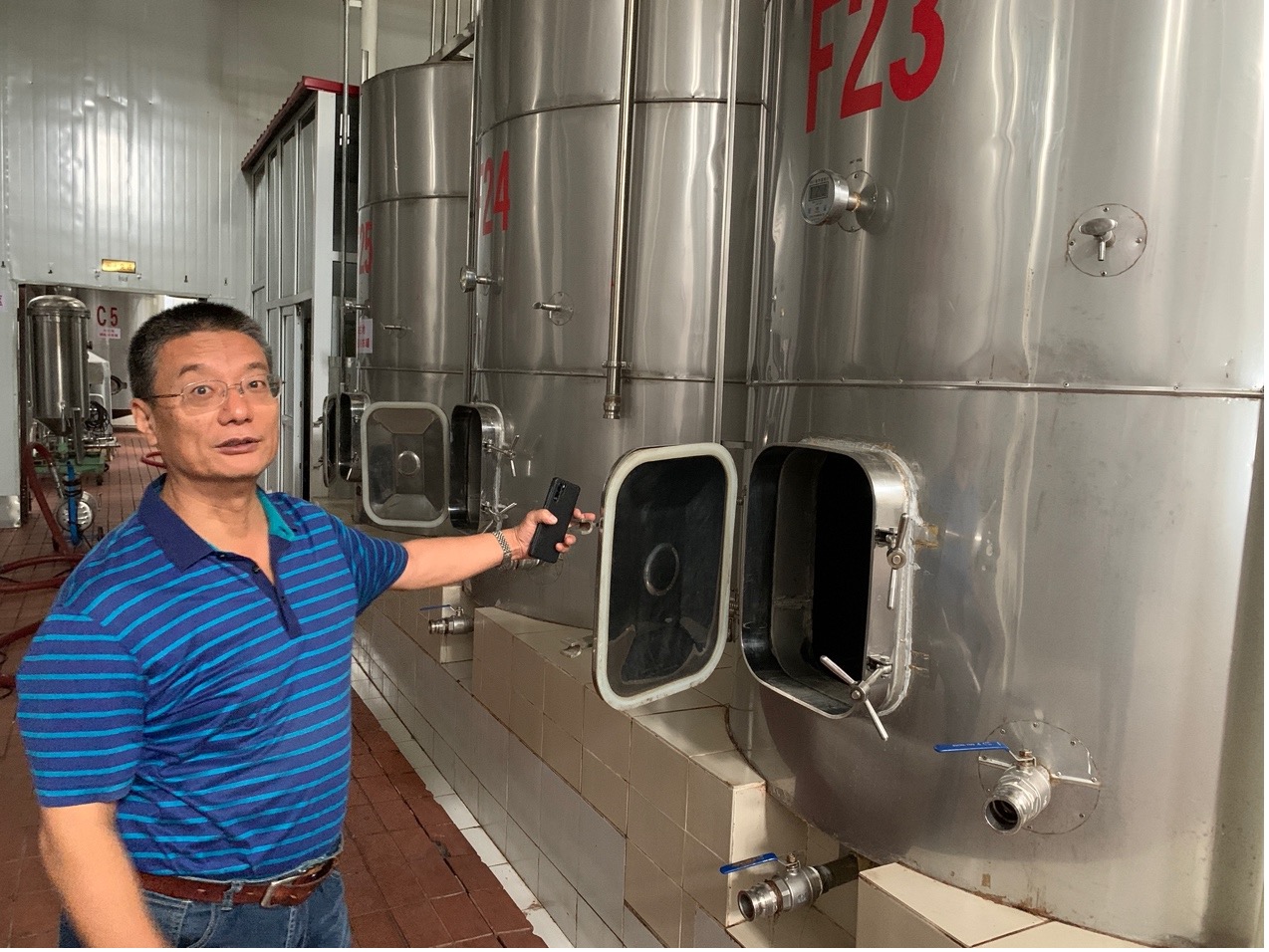 "Normally, we don't need to adjust the acidity here, and wines can have perfect balance. I think it is the region to look at if you are in search of the most balanced wines from China," said Li Fudong, winemaker of Chateau Sungod, which is owned by COFCO along with GreatWall. The only significant challenge is the freezing winter, during which vines need to be buried in the soil.
Today, Chateau Sungod makes compelling sirah and cabernet sauvignon. The GreatWall Chateau Sungod Cabernet Sauvignon Huailai Chief Winemaker's Selection 2015 shows real class and depth, with a classic cab structure but in a superbly polished way. It is a wine made in collaboration with Michel Rolland, the consulting enologist for Sungod.
"Sungod was once GreatWall's research center, so many of any of our vines are around 40 years old, and we only select the best grapes with the finest tannins for this wine," said Li, who added that they have been fine-tuning their style to highlight the fruit.
"We also brought in some clay vessels to age the wines last year. We are trying different wines with them, but essentially they are just a complement" to the new oak barrels Sungod normally uses, which Li sees as an important but tired convention in the trade.
On the other side of Huailai, Canaan Winery (which has no connection to Ningxia's Kanaan Winery) is also fine-tuning its style following the same thread – less old school, more freshness. While the quality of wines being made at Canaan is already very consistent, I felt there was more room for their chardonnays to improve. Their Chapter & Verse Chardonnay Huailai Reserve 2020, however, pulled it off this year with more brightness, verve and even some incisiveness. Canaan Winery is  distinct entity from Ningxia's Kanaan winery. 
"From 2020, we started doing trials of reducing lees-stirring for our chardonnays. With very healthy fruit, acidity and pH, we also managed to cut back on sulfur dioxide, so our wines are more authentic now," said Zhao Desheng, who oversees winemaking operations at the 300-hectare estate and at Canaan's 23-hectare sister winery, Domaine Franco-Chinois (DFC).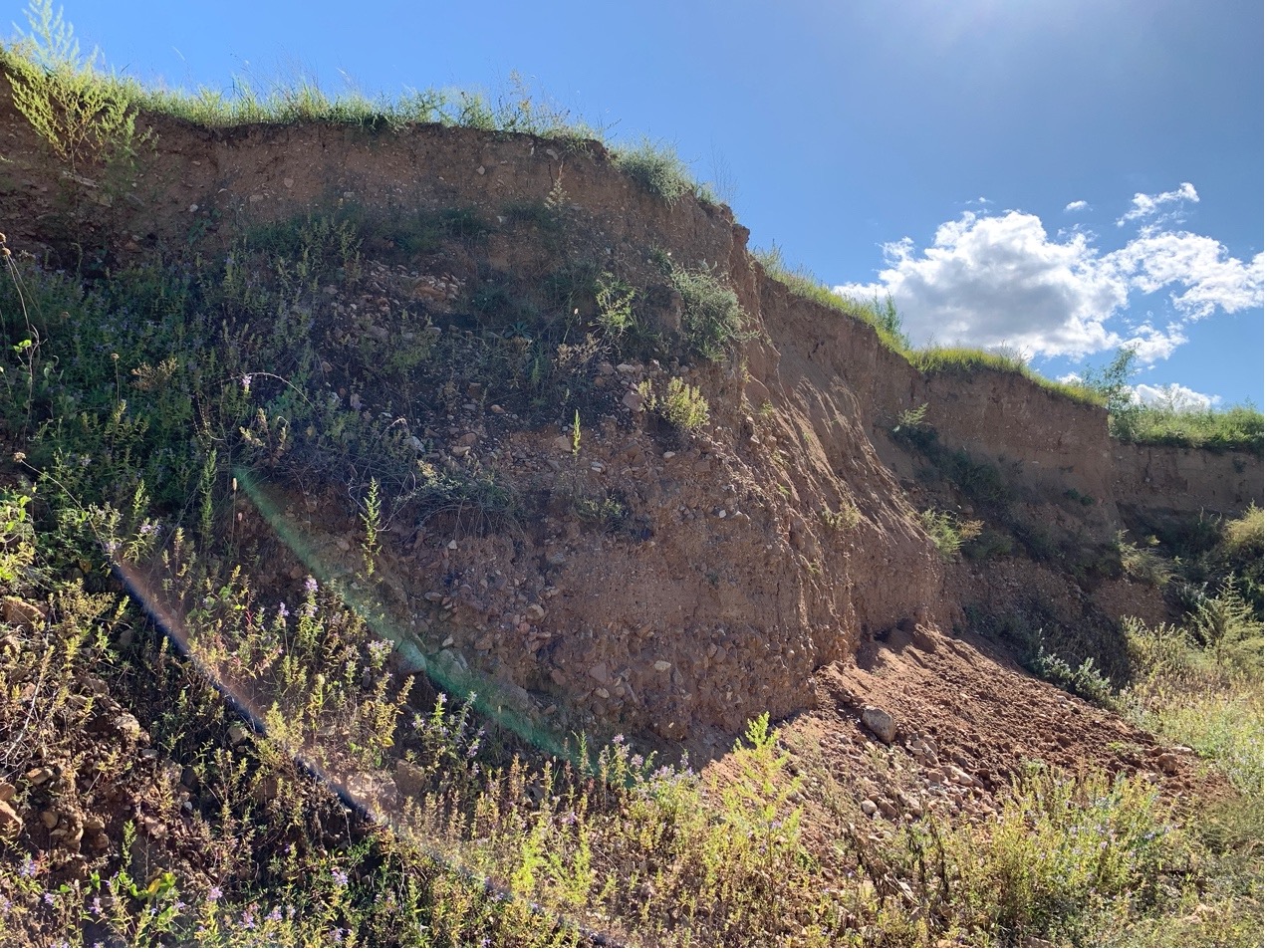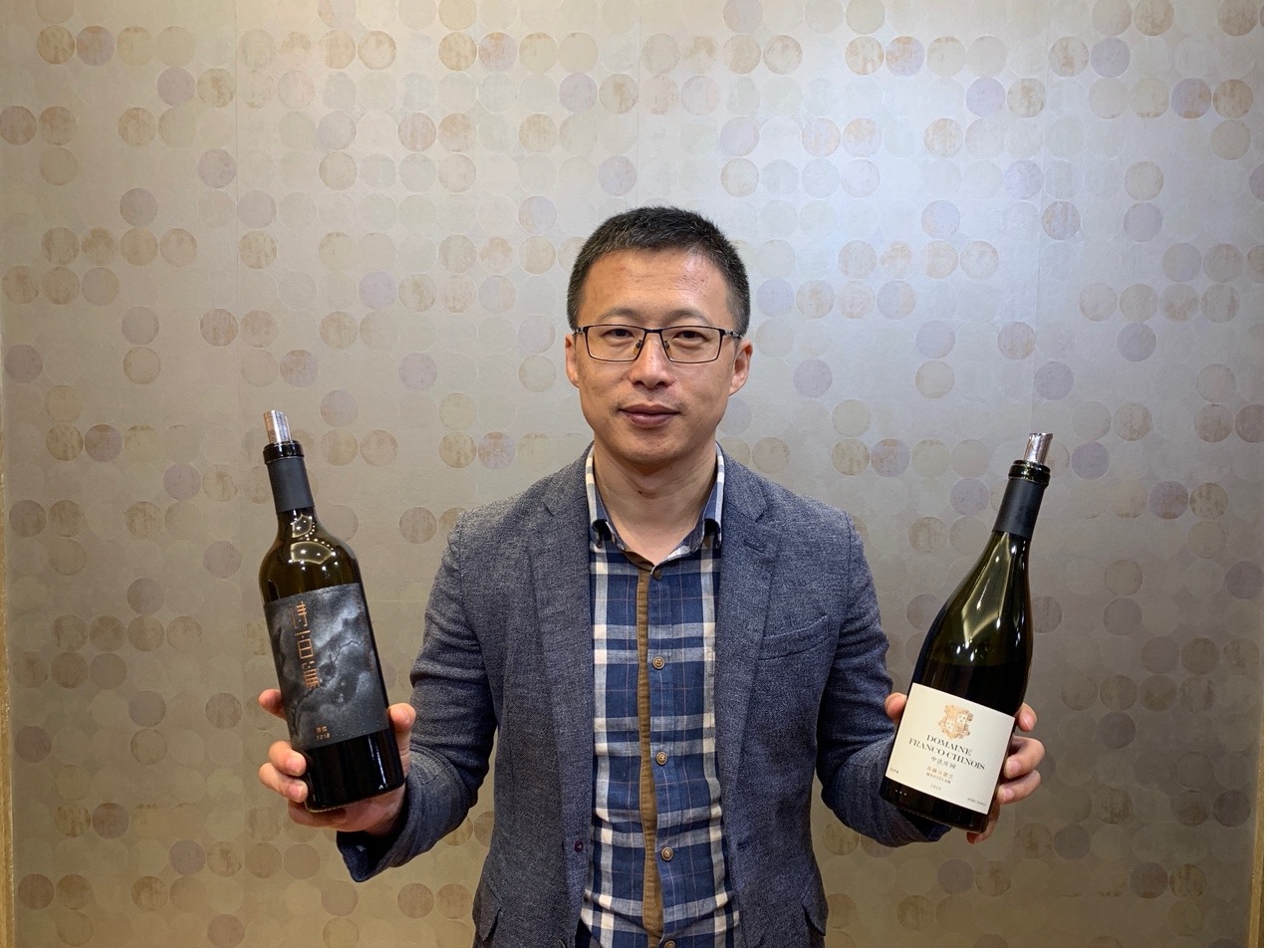 Compared with 2014, the just-released 2015 was a cooler vintage for Canaan. Whether through their Chapter and Verse Mastery lineup or the higher Reserve line, they have shown a commitment to quality and consistency across the board. Their merlot, tempranillo and syrah from 2015 are great examples of how varietal typicity, provenance and vintage characteristics come through in wines, underscoring their elegance, purity of fruit and immense drinkability.
As the first winery in China to plant marselan in 2001, DFC doesn't disappoint with its bottlings. The 2015 vintage is a purer and more elegant rendition than the two previous ones. Compared with the best marselans from Ningxia, DFC's 2015 marselan reveals a more authentic and transparent aspect, with its enticing pepperiness and dried lychee notes on blue fruit and flowers. While it shows depth and richness, it is still elegant and never imposing to drink.
"I think 2015 really shows the charm of a cooler year," Zhao said. "It is a vintage that you just want to keep coming back to drink more."
The late-harvest petit mansengs from DFC also showed well. The 2015 was the culmination of the tasting. It is a luscious wine that doesn't taste heavy at all with its honeyed, creamy layers of complexity on top of dried tropical fruit and a hint of hay. It is as essential and concentrated as you would expect, but it comes in on its tip-toes, with brightness, vibrancy and complexity dancing throughout.
AGING POTENTIAL
The top Huailai wines in my tasting (92-plus points) also shared a common attribute – great persistence. The older vintages like 2014 or 2015 barely showed any age, and the newer vintages like 2018 and 2019 were incredibly persistent after opening. I took two opened bottles back home and retasted them three or four days later and none had surrendered to oxygen.
Zhao said the aging potential was due to Huailai's climate. "While the winter can get below minus 20 degrees Celsius, we do have a more moderate and longer growing season than Ningxia, which also gives us a chance to have success with diversity, finesse and some aging potential," he said.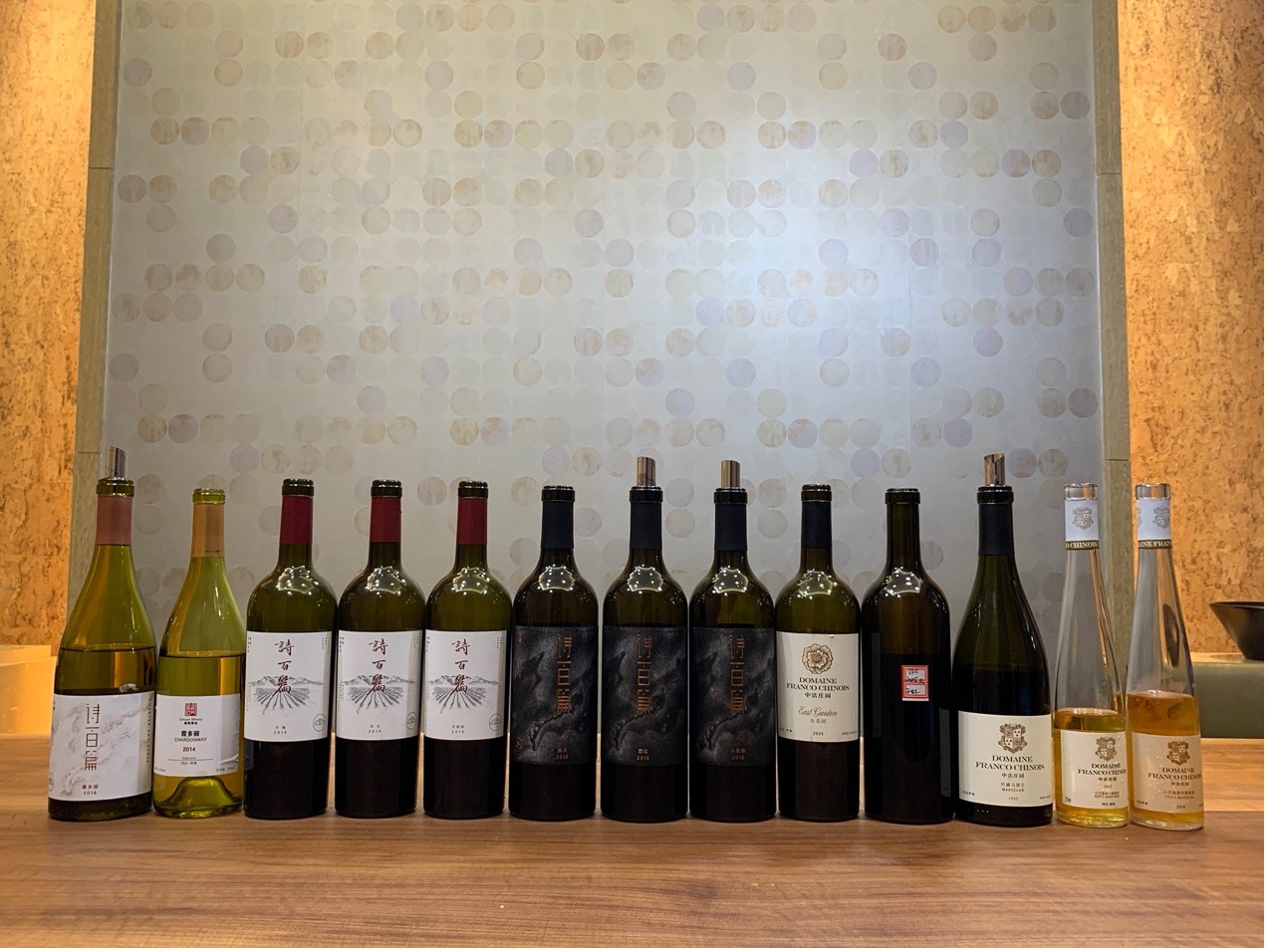 That said, I also feel some wineries could have released their wines a little earlier. Just a few kilometers away from Canaan and DFC, Amethyard is another notable producer that makes very impressive wines now, especially with cabernet sauvignon, merlot and marselan. But your faith in this producer could be shaken a bit if you taste some of their earlier non-vintage lower-end wines. A few are a little over the hill now, although there is a story behind the situation that better explains it.
When Amethyard's owner, Ma Shusen, started the estate in 2007, he wanted to build a small winery with an annual production volume of around 400,000 bottles a year – about 300 tons of wine. At the time, the Hebei provincial government has set the minimum wine-production threshold much higher, at 3,000 tons. Reluctantly, Ma had to double his investment and expand production to meet this standard. The result was that he produced a huge quantity of variable-quality wines, and sales were slow. However, the production standard was revised in 2012 to 100,000 bottles a year, or 75 tons, and then abolished completely in July 2020. It was great news for wineries.
Despite the awkward, low-priced non-vintage Amethyard wines you might pick up on the cheap, the recent vintages give quality back in spades. Amethyard's Classic series hits you with its staggering brightness. The Amethyard Marselan Huailai Classic 2019 should be on your marselan must-try list. I just hope they can release their wines a little earlier and let consumers decide if they want to age them or pull the corks now.
READ MORE 'CANAAN' IN CHINA: HEBEI PROVINCE'S PROMISING WINE LAND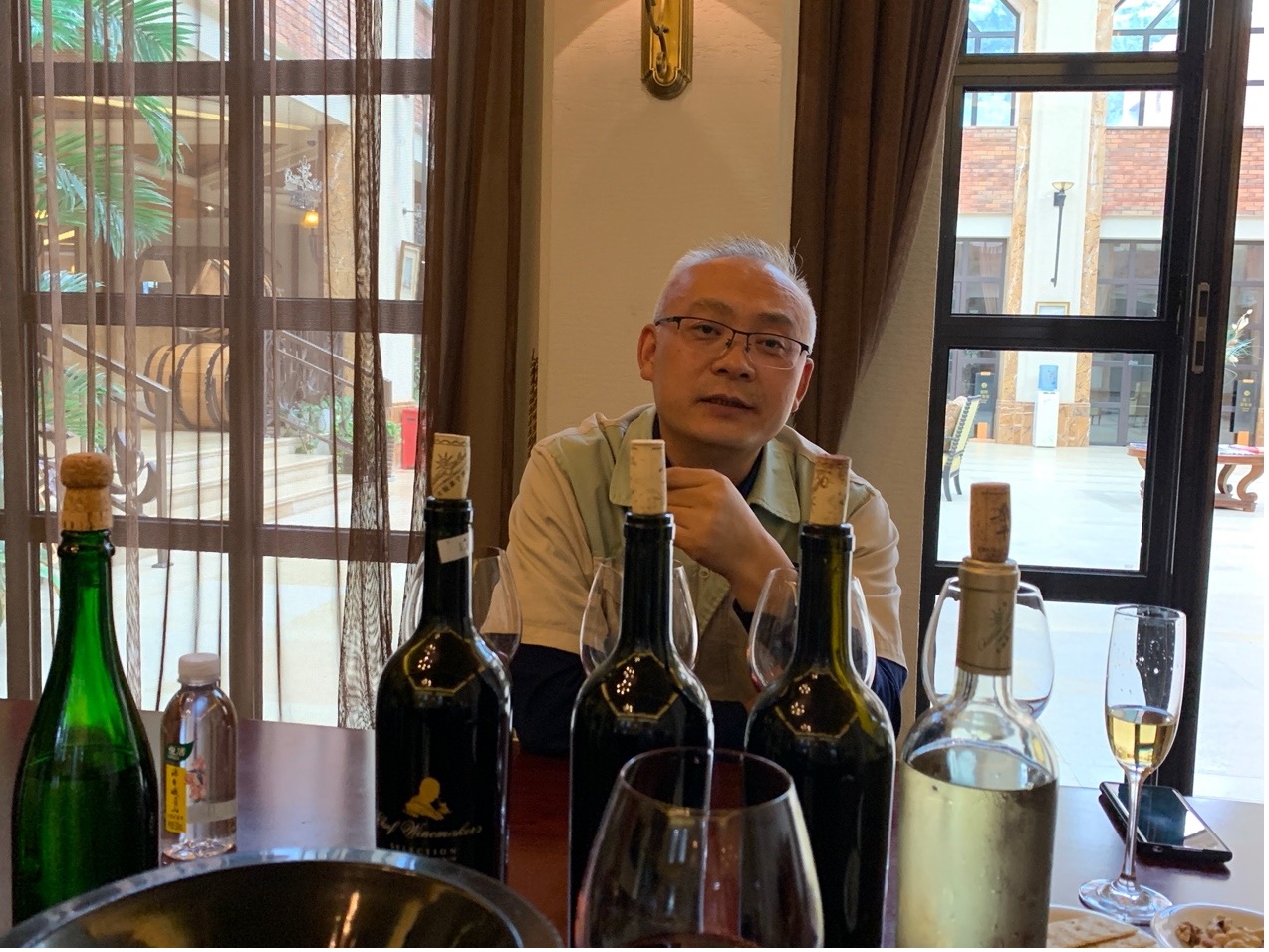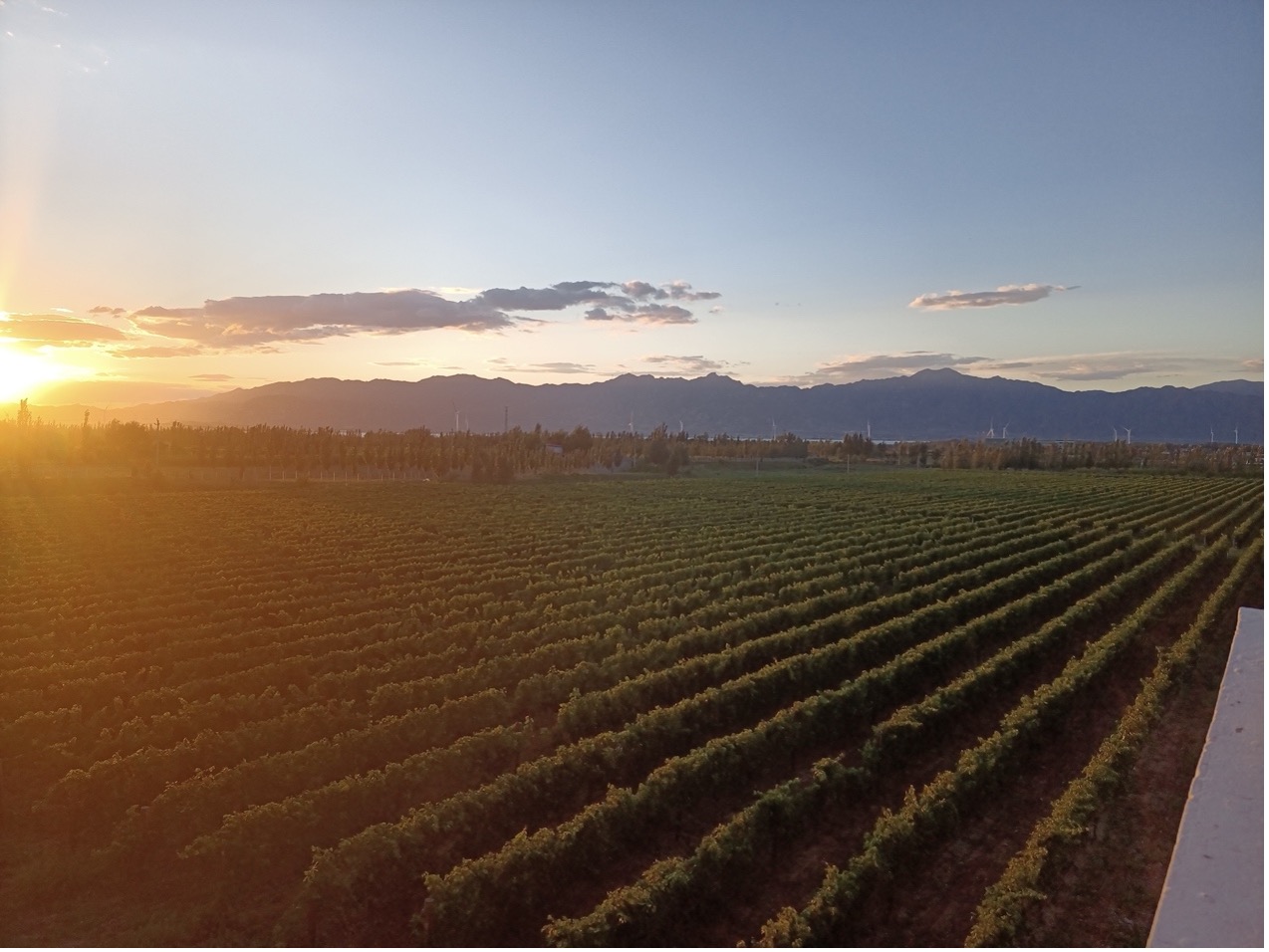 The real issue now for Huailai is the polarizing levels of wine quality you find, which could ultimately hold the region back. While top producers like Canaan Winery and Domaine Franco-Chinois are attempting to ascend the summit of wine perfection, and the resourceful state-owned Sungod shows how serious and committed they can be in terms of quality, there are still bulks of mediocre wines being made, and a lot of them have fundamental problems with corks and oxidation.
"While we have very good terroirs, I think the biggest problem now is that the growers aren't motivated, and they don't have much consciousness in quality. Of course, many producers aren't playing a guiding role either," said Li of Chateau Sungod.
Are the few overachievers in Huailai creating a mirage of a wine oasis in China's hinterlands? Perhaps, but if it's just an illusion it sure is a fascinating one. And if you can't quite see it, you can certainly taste the great potential of Huailai for making not just rich, generous wines but also bottles with real class and layers.
– Zekun Shuai, Associate Editor
Depending on vintage and different designs, wineries may choose to label their wines as either Huailai or Shacheng, as the Huailai government is now situated in the town of Shacheng.
The post Poised and Elegant Chinese Wines? Huailai Could Hold Key to Unlocking Greatness appeared first on JamesSuckling.com.