Great Value Wines: 12 Willamette Valley Pinot Noirs for Under $40
With the prices of Burgundy wines continuing to rise, thirsty pinot noir lovers are looking elsewhere for more budget-friendly bottles. Oregon's Willamette Valley has a few to offer. The post Great Value Wines: 12 Willamette Valley Pinot Noirs for Under $40 appeared first on JamesSuckling.com.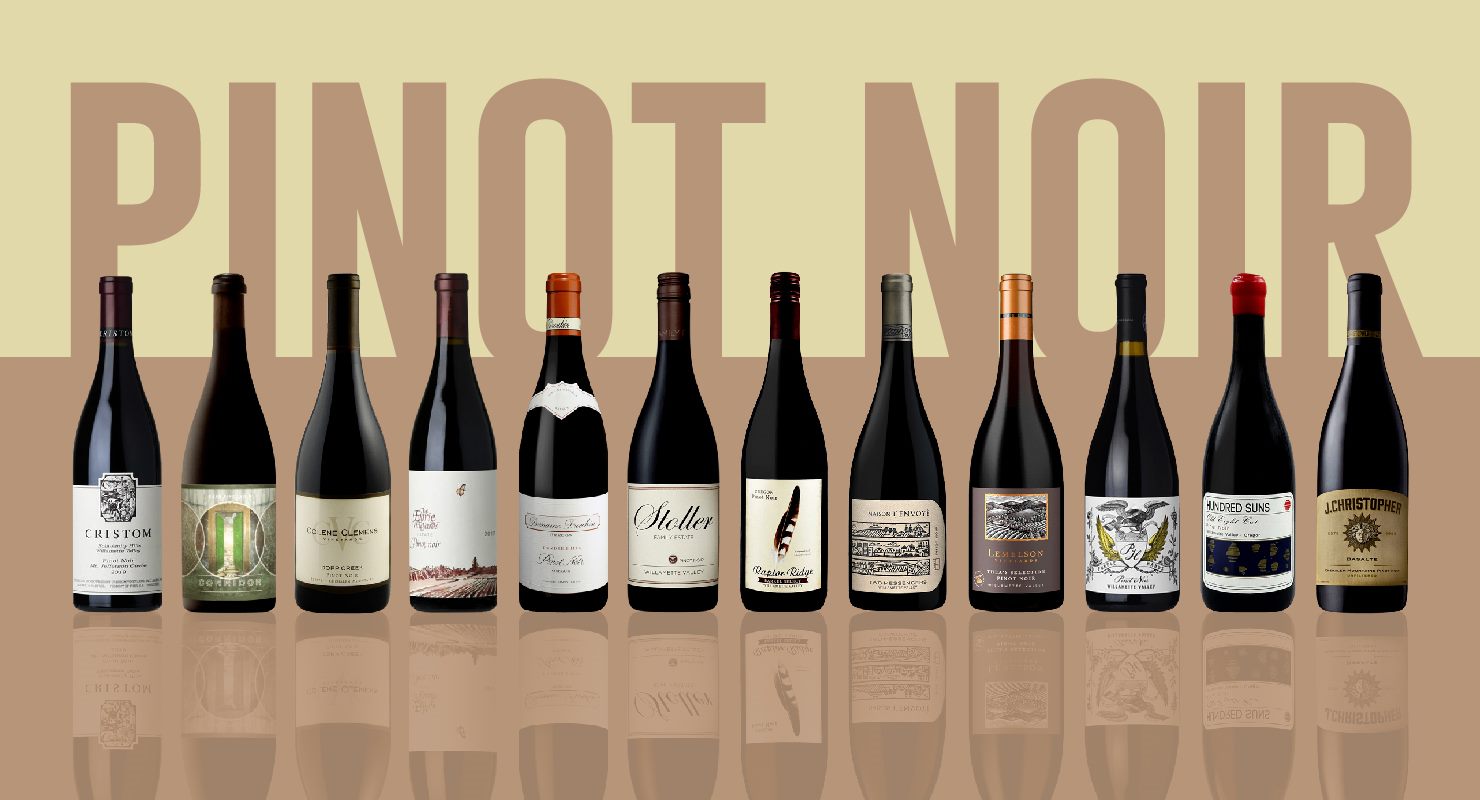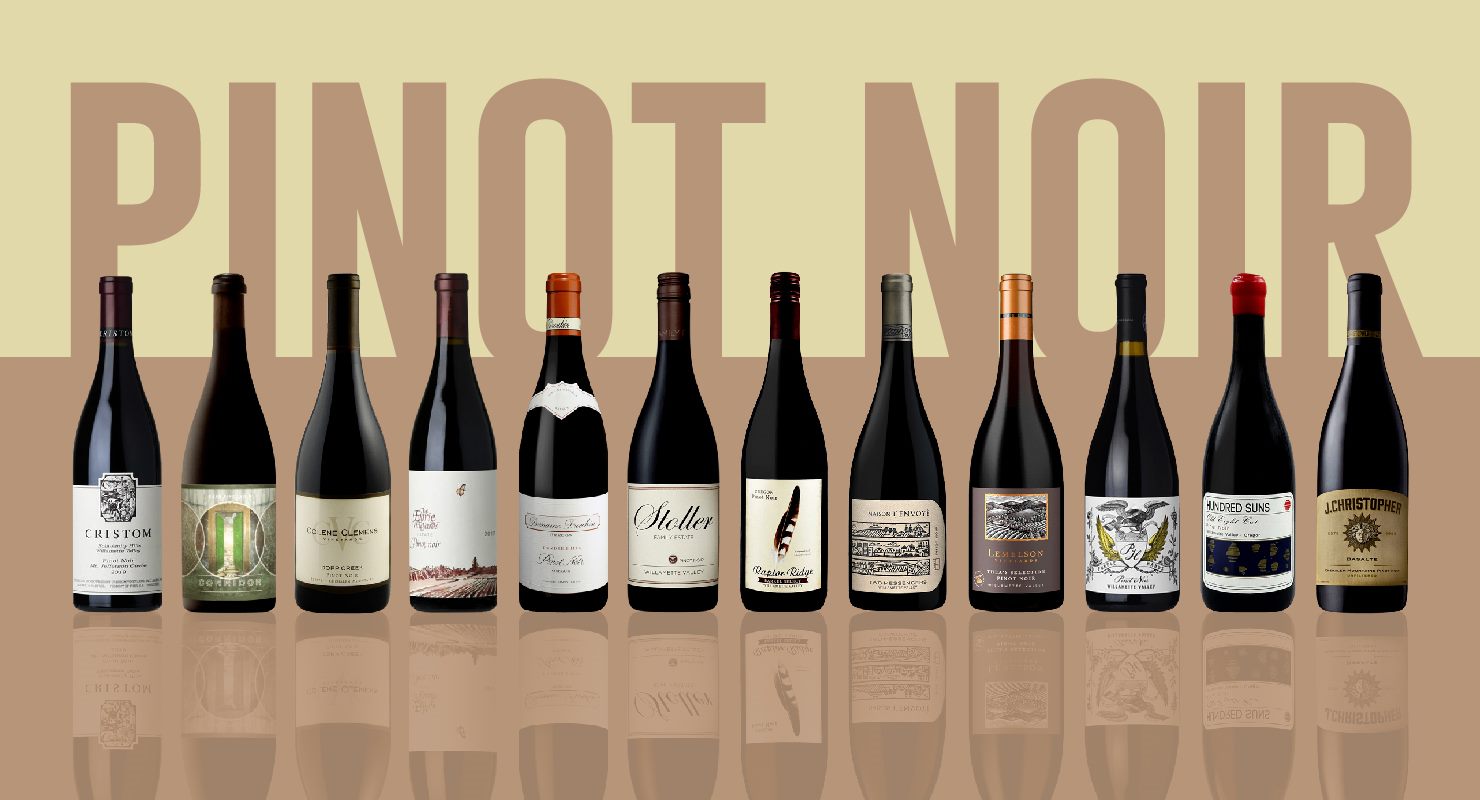 Our recent report on Oregon wines highlighted the state's strong pinot noir offerings, and the list of the top wines that scored 93-plus points is dotted with some great values.  
With the prices for Burgundy wines continuing to rise, including for its less-exalted offerings, thirsty pinot lovers are looking elsewhere for more budget-friendly pours that indulge their capacious palates for wines with nuanced fragrance, finesse and ethereal complexity. And that's where Willamette Valley comes in as the top alternative for everyday consumers. 
While Willamette Valley was officially recognized as an American Viticultural Area, or AVA, in 1983, the story of pinot there dates to the 1960s, when David Lett first planted 3,000 pinot noir cuttings in his Eyrie Vineyards. The maritime climate influenced by the Pacific Ocean and the North Pacific Drift is moderated by the Oregon Coast Range in the west and the Cascade Range in the east, giving Willamette Valley the ideal climate that allows all the subtleties of pinot noir to come through.  
Despite climate change forcing many Willamette Valley vineyards to move to elevations over 300 meters, the region remains ideal for growing pinot and chardonnay because of its warm summers and wet and mild winters. The increased interest of wine growers and producers to move into two AVAs within the larger Willamette Valley AVA – the cooler Eola-Amity Hills and the recently added Van Duzer Corridor, where wind and cool air flows in from the Pacific Ocean through a break in the Coast Range – also shows how climate change is reshuffling the existing terroirs and giving birth to new ones. 
Another recently added AVA, Tualatin Hills, and the precisely delineated Laurelwood District AVA, which nestles in the northeastern slope of the Chehalem Mountains AVA, give producers even more options for exploring and refining their terroirs in Willamette Valley, so that wines can better express their provenance of climate and soil – from volcanic basalt to marine sediment to loess.  
Tom Gerrie, the winemaker at Cristom Vineyards, told our Associate Editor Claire Nesbitt that he believes the deep volcanic soils of the Willamette Valley have a lot to do with the personality of its pinot noir, which he said are "extremely bright and red-fruited," as well as "high-toned and very floral." In contrast, vines planted in shallow, rocky soils or sedimentary soils can make darker and more brooding wines with more blue fruit character.  
READ MORE WINES TO WATCH: CHILEAN PINOT NOIR
While Willamette Valley producers continue to dig deeper in their quest for more defined terroirs, the value of the wines produced there has grown, especially when you compare them with Burgundy's more pristine and generic "Bourgogne" offerings. The price spike in upstream Burgundy bottlings has had a ripple effect on all the wines produced in the region, leaving everyday wine consumers in the cold.
Today, with close to 700 wineries, Willamette Valley isn't short of dedicated producers who share the value that great wines should also have great drinkability. By this, we don't just mean a wine that is fine-tuned in style, with more freshness, energy, transparency, finesse and precision. The wines should also be more approachable with their price. Otherwise, everyday consumers would need to think twice before pouring another glass. 
Below we have curated a flight of 12 great-value Willamette Valley pinot noirs under $40, all available now. They mainly come from the Eola-Amity Hills AVA, Chehalem Mountain and Dundee Hills. With all of them rated from 93 to 97 points, they are great examples of how pinot noir can perfectly fit into your wine list. 
– Zekun Shuai, Associate Editor 
The post Great Value Wines: 12 Willamette Valley Pinot Noirs for Under $40 appeared first on JamesSuckling.com.